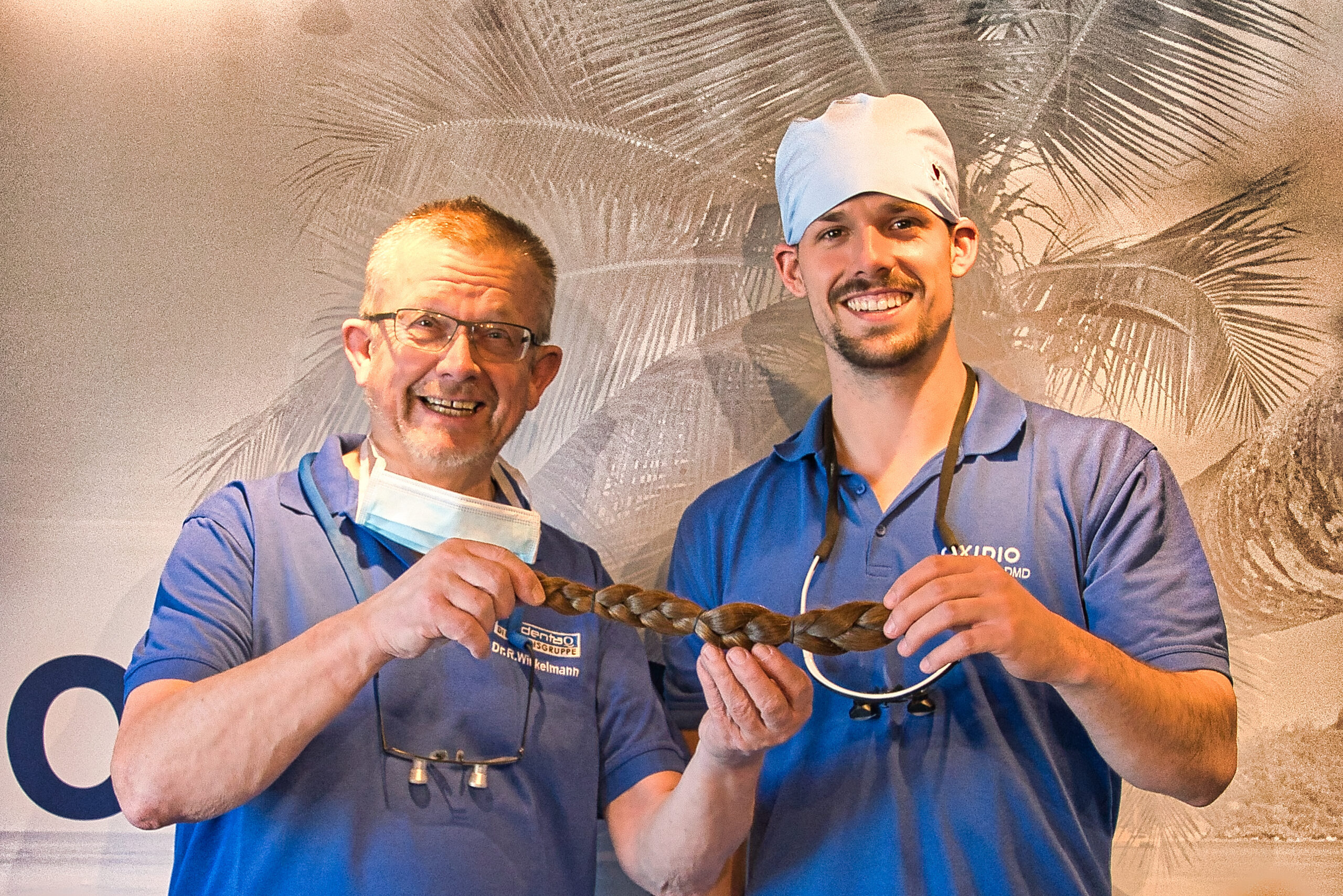 How to Do Good with a Haircut
Do you remember our little OXIDIO mascot Charlee? Maybe you've already seen her smiling face on our social media channels. The daughter of our colleague Lena has never been afraid of the dentist – thanks to the empathetic team at our practice. Now Charlee has proven how much she herself cares about other people's well-being.
When her grandmother was diagnosed with breast cancer, Lena explained to Charlee what this meant and that children can get cancer as well. Charlee was really affected and at the same time, she wanted to help. What can an seven-year-old girl do for another child who has cancer?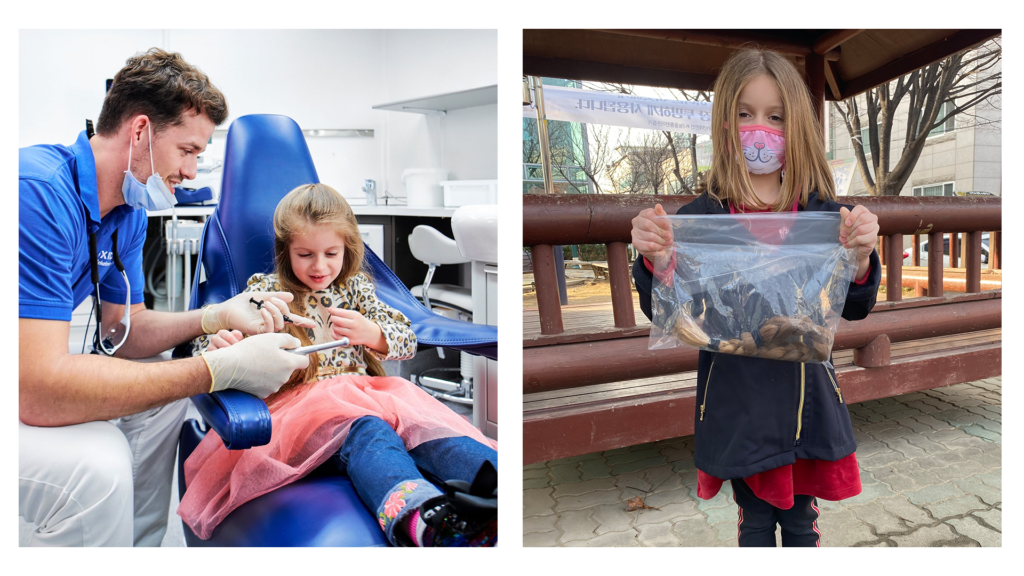 Charlee had very long hair and without hesitation, she decided to cut off her hair and donate it to a sick child. Together with her mom, she sent the thick braid to Helping Hair. Now, the wigmakers are creating a wig from Charlee's hair and it will soon make another child happy.
At OXIDIO, we are very proud of Charlee and we think this truly is a good cause. Maybe you, your child, your long-haired friends or acquaintances are due for a haircut? Donating your hair is easy:
Get your hair cut at a partner salon; they will then send the donated hair to Helping Hair. There are also partner salons in in our area; but you can also cut the hair yourself.
Helping Hair makes a new wig, which is then given to a young patient through various children's cancer organizations.
After all, it would be a shame to just throw away the cut hair when it can bring such joy to a person in need, don't you think.
https://www.oxidio.com/wp-content/uploads/2021/12/2021.03.30.-Praxis-00005a-scaled.jpeg
1708
2560
Joki
https://www.oxidio.com/wp-content/uploads/2022/02/Oxidio-Logo-blau.svg
Joki
2021-12-03 13:17:54
2021-12-03 13:17:54
Call for hair donation